UAE Golden Visa 2023: New Visa Rules for the UAE
The UAE is one of the most popular countries for entrepreneurs looking for an exciting place to live and do business. Not only are its most popular cities safe and vibrant places to call home, but their taxes are generous and it's an easy country to gain residence in.
However, the rules around the latter changed at the start of 2023. Today, we'll guide you through the changes and what they mean for you.
The UAE's cabinet has taken note of how popular the UAE has become for expats, and so they've made a few changes in 2023 to reflect that. The good news is that they've made a lot of things easier for you.

The UAE now has 10 types of new visas and resident permits, including expanding the Golden Visa categories. This new system aims to attract and retain global talent, from entrepreneurs to skilled workers, doctors, and scientists.
As the UAE looks forward to its need to move away from depending on fossil fuels for its wealth, this move will boost the UAE economy, create more jobs, create more stability, and help the UAE become a global center for excellence in all forms. The changes to their visas and entry requirements also aims to encourage Emirati SMEs to develop and grow.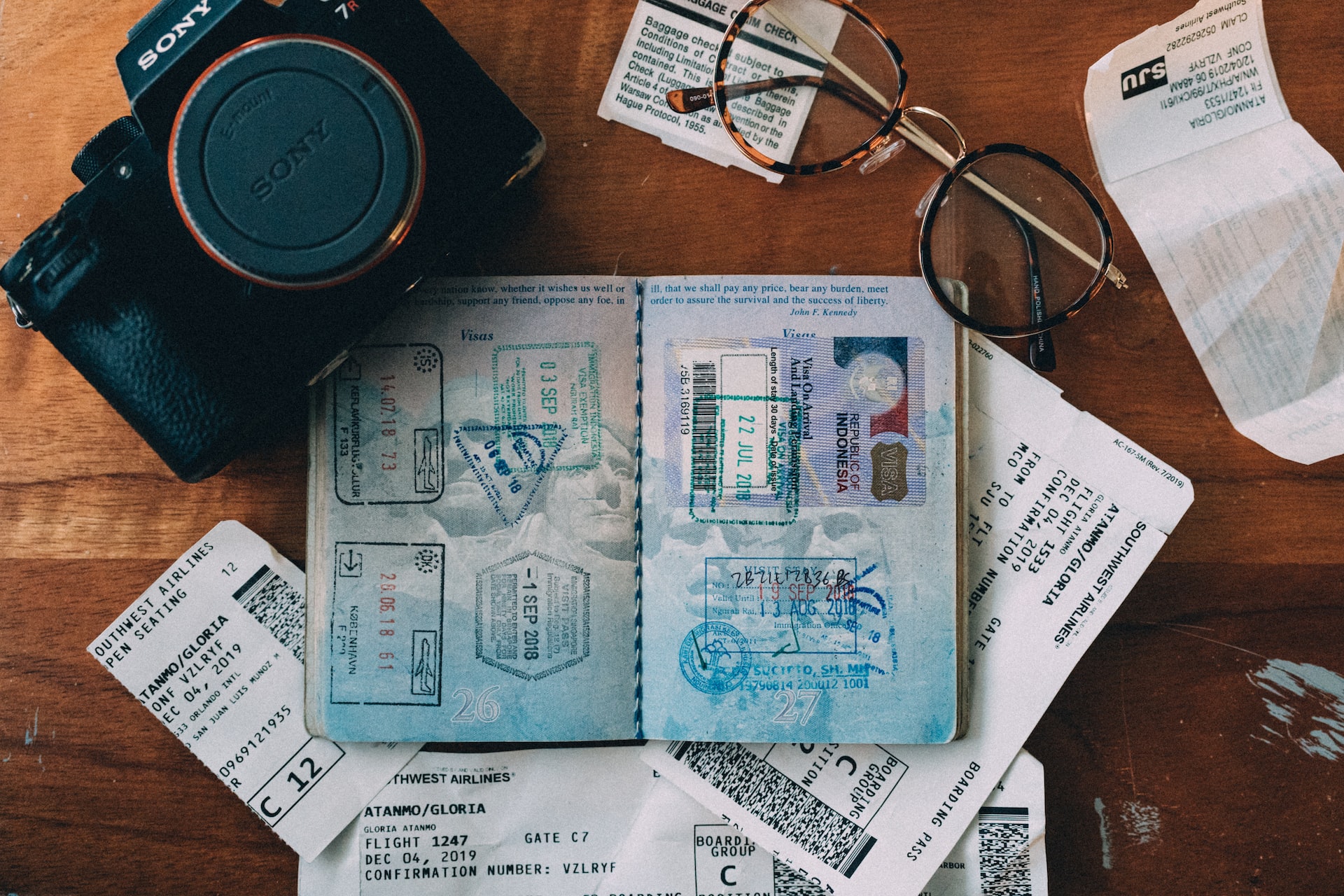 Below, we'll cover:
Green visa rules
Visa stamping rules
Visa extension rules
Visa overstay fines
Golden visa rules
New UAE Green Visa Rules 2023
The new green visa rules came into effect in early October 2022, and now provides entrepreneurs, freelancers, investors, and other professionals with a 5-year residency visa. Skilled employees, freelancers, and entrepreneurs can apply for a green visa without a sponsor.
For investors, the visa has increased from 2 years to 5 years. You must invest in an approved business by a local authority and show proof of investment.
Under the new rules, green visa holders can now sponsor first-degree relatives for the same duration of their visa.
New UAE Visa Stamping Rules 2023
The first change is that the UAE has removed the requirement for stamping residence visas in passports and has instead implemented an Emirates ID. Instead of submitting your passport for stamping, you can now submit a single application to obtain your residency visa and Emirates ID. This not only reduces the complexity of the process but speeds up the time it takes to complete it.
New UAE Visa Extension Rules 2023
Like many other countries, the UAE will now require visit visa holders to exit the country and reapply for the visa before re-entering. These rules were relaxed throughout the pandemic and they have now decided to bring them back.
New UAE Visit Visa Overstay Fines 2023
Anyone who stays in the country past their visa's expiry must obtain a leave permit or out pass. These are available at country exit points (airports and land borders). This pass costs AED 200-300 and there is also an overstay fine of AED 50 per day from 10 days past your visa's expiry date. Exceptions are made for those who only overstay due to flight cancellations or airport closures.
New UAE Golden Visa Rules 2023
The UAE has expanded its Golden Visa categories and amended the Golden Residence Scheme.
The UAE's long-term 10-year Golden residence visa will be available to entrepreneurs, investors, outstanding students, skilled workers, and other exceptional people, especially in the scientific and medical fields (find more specifics on this below). The holders of these visas will be able to sponsor spouses, children, and a parent, regardless of age. They can also sponsor an unlimited number of domestic service personnel.
Previously, golden visa holders could only get a parent a one-year visa, but now they can sponsor a parent for a full 10-year visa. Unlike other visa holders, golden visa holders are also exempt from paying a deposit to sponsor a parent, but must instead present a certificate confirming they are their parent's sole caregiver from their consulate.
Golden visa holders can also now sponsor other first-degree relatives for a 5-year visa, which was not possible before.
Golden visa holders (and their families) now have a 6 month grace period after the date of their residence visa's expiry (or cancellation) to leave the country or apply for another visa. There aren't any fines applicable during this time, but any dependents may be liable to overstay fines if the golden visa holder does not renew or cancel their visas.
You can now also find out if you are eligible for a golden visa with a 2-minute online quiz. Find that quiz here.
New Golden Visa Requirements
Real estate investors can attain the golden visa by purchasing property worth AED 2 million (approximately $545,000) or more. In the past, this was available to cash buyers only, but under the new rules, you can also obtain residences when purchasing property with a loan from certain local banks.
Entrepreneurs can obtain a golden visa provided their business is registered in the UAE and has an annual revenue of AED 1 million (approximately $275,000) or more. Alternatively, a golden visa can be obtained if you are the founder (or was previously the founder) of a business that sold for AED 7 million (around $1 million) and the Ministry of Economy (or another local authority) approves their project ideas.
Scientists will now be eligible for the Golden Visa if they have a Master's or PhD in life sciences, engineering, natural sciences, or technology from a world-class university, and a recommendation from the Emirates Scientists Council.
Skilled professionals will now be eligible for the Golden Visa if they hold a valid contract of employment in the UAE for a job that falls under occupational level 1 or level 2 (according to the Ministry of Human Resources Emiratisation). This job must pay a minimum of AED 30,000 and they must hold a bachelor's degree.
Exceptional talents are defined as anyone talented in the following fields: law, medicine, art, culture, technology, sports, and innovation. This is subjective and will be awarded based on an individual's achievements. Pioneers in the humanitarian field can also gain a golden visa.
Students that have achieved academic excellence in a UAE school can apply for a golden visa, as can students who have achieved excellence at one of the world's top 100 universities.
Get Your UAE Golden Visa
While these new rules have made it easier for you and your family to start a new life in the UAE, the process of doing so is still a major upheaval and the process can be overwhelming. You also need the right advice to ensure you make the best financial decisions to set you up for success and ensure you don't incur double taxation. We're experts on lowering tax burdens with offshore businesses and in helping the 1% make the best financial decisions to protect and grow their wealth.
If you're ready to make the move to another country with better tax benefits or a better quality of life for you and your family, we're here to guide you. Learn more about how we can help you here.