Unveiling the Entrepreneur's Paradise: Discover the Best Place to Live in New Zealand and Embark on a Journey to Success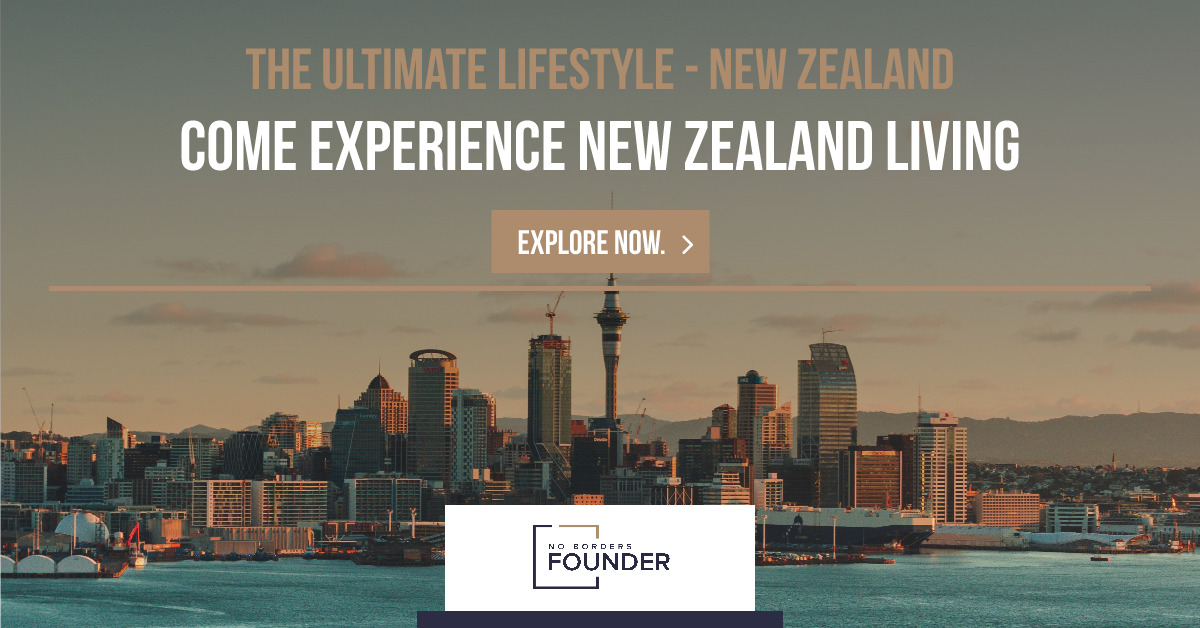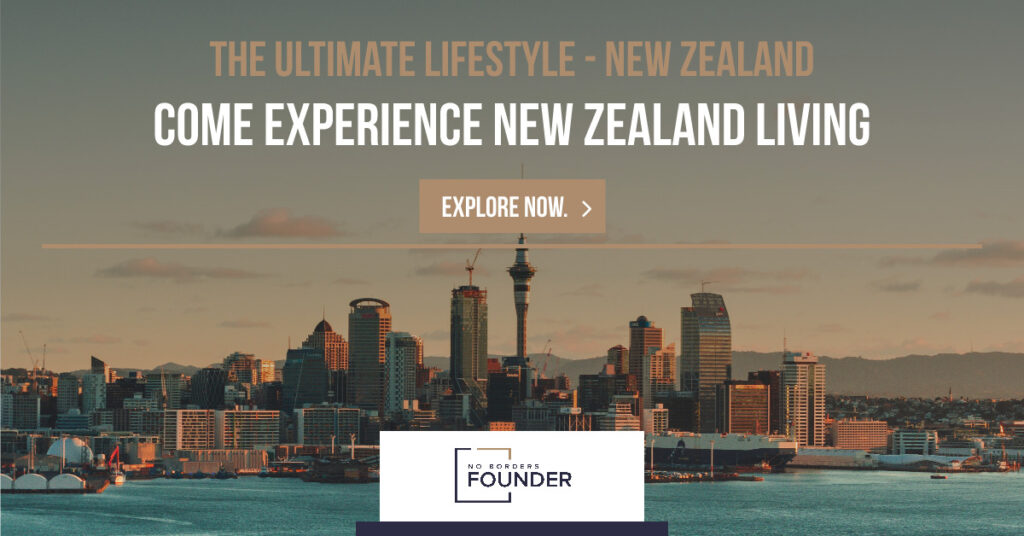 Embracing New Horizons: Discovering New Zealand's Charm for Entrepreneurial Spirits
We stand on the threshold of an extraordinary journey. An odyssey that takes us across the vast expanse of the Pacific, landing us on the shores of a country celebrated as the last place on earth to be discovered and settled by humans – New Zealand. As entrepreneurs with a burning desire for novelty and adventure, this journey to explore the appeal of New Zealand presents an unparalleled opportunity.
Revealing the Pacific's Hidden Jewel: A Blend of Scenic Beauty, Diverse Culture, and Invigorating Lifestyle
New Zealand, a pair of remote islands located in the South Pacific, offers a distinct fusion of Maori, European, Pacific, and Asian influences, thereby weaving an intricate tapestry of culture, nature, and lifestyle. As we delve deeper into this entrancing country, we'll unravel what makes New Zealand an idyllic haven for entrepreneurs seeking to build a new life.
Navigating the Picturesque Canvas of New Zealand
New Zealand's unparalleled natural beauty, often compared to a colossal living canvas painted by an extraordinarily imaginative artist, is nothing short of breathtaking. As entrepreneurs with a unique taste for aesthetics and appreciation for grandeur, the stunning landscapes of New Zealand will fill our hearts with awe and inspiration.
Stretches of pristine beaches kissed by the Pacific Ocean's azure waters, sprawling forests echoing with the songs of endemic bird species, majestic mountains that inspire reverence with their snowy peaks, and tranquil lakes mirroring the country's picturesque beauty – New Zealand offers all these and much more.
For those seeking adventure, the country's varied terrain offers a playground of outdoor activities. Thrilling hiking trails, off-beat biking paths, pristine ski slopes, and exhilarating water sports beckon the adventurous at heart. For those yearning for serenity, the tranquil environment offers opportunities for peaceful retreats, silent walks, and introspective moments amidst nature's splendor.
Living the Dream: An Assurance of High Quality of Life
New Zealand's commitment to ensuring a high quality of life for its inhabitants is evident in its well-structured social services, low crime rates, and efficient healthcare system. The nation's healthcare system, funded predominantly through general taxation, extends a wide array of services from routine check-ups to emergency care. This comprehensive and effective healthcare coverage, along with a low crime rate, makes New Zealand a secure destination for anyone planning to call it home.
The nation's educational system is renowned for its high academic standards. As entrepreneurs who value knowledge and innovation, we understand that the future of our ventures relies heavily on an educated workforce. New Zealand's commitment to providing world-class education presents an encouraging environment for our businesses to thrive.
A Cultural Mosaic: Experiencing New Zealand's Rich Heritage
In New Zealand, you'll find a vibrant intermingling of cultures where everyone's traditions are respected and celebrated. The indigenous Maori culture is an integral part of New Zealand's national identity, enriched further by the diverse ethnic communities that call this nation home. This multicultural tapestry presents a wealth of opportunities for learning, growth, and collaboration, a significant draw for global entrepreneurs.
Work-Life Harmony: New Zealand's Commitment to Balanced Living
One of the most appealing aspects of life in New Zealand is the country's unwavering commitment to work-life balance. Entrepreneurs understand the importance of maintaining a balance between their professional and personal life, and New Zealand's work culture supports this harmony. With ample vacation time and a societal focus on overall wellness, living in New Zealand means being part of a community that values and promotes healthy living.
The Endearing Kiwi Spirit: Warmth and Welcoming like None Other
The warmth and friendliness of New Zealanders, fondly known as Kiwis, are legendary. They welcome newcomers with open arms, making it easy to integrate into the local community. This openness, coupled with their progressive mindset, creates an environment conducive for innovative business ideas to thrive.
The Alluring Charm of New Zealand: A Final Thought
There is no shortage of reasons why New Zealand ranks among the top choices for entrepreneurs seeking the best place to live in the world. It's not just about the tangible elements like beautiful landscapes, excellent social services, and a multicultural society; it's about the intangible elements too – the spirit of the Kiwis, the sense of community, the respect for diversity, and the balance between work and life.
No Borders Founder: Your Companion on the Journey to New Zealand
As you contemplate this exciting journey, know that No Borders Founder is here to guide you every step of the way. From visa assistance and business setup to networking opportunities and mentorship, we are committed to making your transition as smooth and enjoyable as possible. Our experienced team, backed by a panel of successful entrepreneur mentors, are ready to provide the guidance and support you need.
Deciphering Emigration: Top 10 FAQs about Life in New Zealand
To assist you further, we have compiled answers to the top 10 frequently asked questions about life in New Zealand. We cover aspects ranging from the cost of living, visa process, climate, job opportunities, education, healthcare, property ownership, language, and lifestyle in this section, taking you a step closer to realizing your dream of living in New Zealand.
Frequently Asked Questions: Unraveling the Intricacies of Emigrating to New Zealand
How does the cost of living in New Zealand compare to other countries?
The cost of living in New Zealand is comparable to other developed nations. It varies depending on location, with cities like Auckland and Wellington being more expensive than smaller towns and rural areas. Keep in mind that the high quality of life and the benefits offered often offset the cost.
What does the visa process for New Zealand entail?
The visa process for New Zealand is detailed and varies based on the type of visa you're applying for. It involves submitting an application, along with required documentation and fees. For tailored assistance, professional immigration services like No Borders Founder are invaluable.
What is the climate like in New Zealand?
New Zealand's climate is temperate, with warm summers and mild winters. However, the weather can change rapidly, and it's not uncommon to experience 'four seasons in one day'. The coastal areas have a more moderate climate, while the inland regions see more significant temperature fluctuations.
What kind of job opportunities are available in New Zealand?
New Zealand has a dynamic job market with opportunities across diverse sectors like technology, healthcare, agriculture, tourism, and construction. For entrepreneurs and professionals, the growing economy and demand for skilled workers make it an appealing choice.
How convenient is it to travel around New Zealand?
Traveling around New Zealand is easy and efficient, thanks to its well-developed transportation infrastructure. Whether it's by road, bus, train, or domestic flights, exploring both the North and South Islands is always a pleasure.
What are the education opportunities in New Zealand?
New Zealand is renowned for its world-class education system. It boasts top-rated universities and institutions offering a wide range of study programs. The country also places significant emphasis on research and development, making it an excellent place for advanced studies.
How is the healthcare system in New Zealand?
New Zealand has an efficient and high-quality healthcare system. It offers both public and private healthcare services, ensuring everyone has access to medical care. The public healthcare system covers most services, while private healthcare provides faster access to specialists and elective surgeries.
Can foreigners buy property in New Zealand?
Foreigners can buy property in New Zealand, although restrictions apply to non-residents. It's important to check the latest regulations or consult with a legal professional to ensure compliance.
What languages are spoken in New Zealand?
English and Maori are the official languages of New Zealand. However, with the country's multicultural makeup, many other languages like Mandarin, Hindi, Samoan, and others are also spoken.
What is the lifestyle like in New Zealand?
Life in New Zealand is a balance of work, leisure, and embracing the outdoors. With a strong emphasis on work-life balance, a welcoming and inclusive society, and countless outdoor activities, New Zealand offers an unmatched lifestyle.
By addressing these FAQs, we hope to offer some clarity and help make your transition to New Zealand easier. As you consider making the move, remember that No Borders Founder is here to guide you every step of the way in your exciting journey to the best place to live in the world – New Zealand!
Inspiring Journeys: Real-Life Stories of Experts Who Found Success and Fulfillment in New Zealand
The Story of Maya – Tech Entrepreneur
Maya's journey to New Zealand started in the hustle and bustle of Silicon Valley. As a successful tech entrepreneur, she had always been immersed in the fast-paced world of startups. She loved her job but felt that the long hours and high-stress environment were starting to affect her well-being.
With a desire to embrace a healthier lifestyle and spend more time outdoors, Maya started exploring potential countries to relocate to. Her search ended when she came across an article about New Zealand. The promise of a balanced lifestyle, breathtaking landscapes, and a thriving tech sector captured her imagination. She reached out to No Borders Founder for guidance.
With their assistance, Maya navigated the visa process smoothly and moved to Auckland, New Zealand's tech hub. She immediately fell in love with the city's vibrant energy and the striking contrast of skyscrapers and beautiful parks.
Maya found New Zealand's tech sector innovative and supportive. She was impressed by the Kiwi spirit of 'number 8 wire mentality', a colloquial term referring to a knack for clever problem-solving and innovation, traditionally using limited resources.
Professionally, Maya thrived. The local tech community was supportive and collaborative, quite a change from the competitive landscape she was accustomed to in Silicon Valley. The government's commitment to advancing the tech industry, evidenced by generous research and development grants, helped her startup flourish.
Outside of work, Maya was enamored with the active, outdoor lifestyle that New Zealand offered. She took up hiking and regularly explored the country's numerous hiking trails. The work-life balance she found in New Zealand was unlike anything she had experienced in Silicon Valley. She felt healthier, happier, and more satisfied with her life.
The Journey of Antonio – Healthcare Professional
Antonio, a healthcare professional from Spain, always had an adventurous spirit. After years of working in a busy city hospital, he yearned for a change. He wanted to continue his medical career but also yearned for a sense of community and connection to nature.
He started researching and found that New Zealand had a high demand for healthcare professionals. What intrigued him was not just the professional opportunities, but also the country's commitment to maintaining an excellent work-life balance. Antonio was soon convinced and contacted No Borders Founder to facilitate his move.
Settling in Wellington, Antonio found a job in a public hospital. He was struck by the advanced medical facilities, the emphasis on continual learning, and the kindness and respect that were integral parts of the work culture. The smaller size of the city also meant he was able to form close relationships with his patients and truly make a difference in their lives.
In his free time, Antonio discovered a passion for sailing. He spent his weekends exploring the stunningly beautiful Wellington Harbor and the many picturesque islands dotting the coastline. He loved that even though he lived in the capital city, beautiful nature spots were just a short drive away.
Another aspect that Antonio cherished about living in New Zealand was the sense of community. The locals were friendly, welcoming, and he quickly felt like a part of the community. He was moved by the local traditions, the hongi greeting, the community gatherings, and the beautiful Māori culture that was so interwoven into the Kiwi lifestyle.
Both Maya and Antonio found that moving to New Zealand significantly improved their quality of life. It allowed them to pursue their careers without sacrificing their personal life, health, and hobbies. New Zealand's unique blend of career opportunities, stunning landscapes, and warm, welcoming people made it the best place for them to live and work.
Conclusion: Taking the Plunge into the Best Place to Live in the World
As we bring this journey to a close, we hope we have inspired you to take the plunge and embrace the exciting adventure that awaits you in New Zealand. This land of stunning beauty, rich cultural heritage, and friendly people promises to be a nurturing home for your entrepreneurial dreams.
When you are ready to embark on this life-changing journey, remember that No Borders Founder is here to guide you. Our extensive services and a dedicated team of professionals are ready to facilitate your move to New Zealand – the best place to live in the world!
#NewZealandEntrepreneurship, #NewZealandCulture, #NewZealandNaturalBeauty, #NewZealandLifestyle, #MoveToNewZealand, #NoBordersFounder, #NewZealandImmigration, #NewZealandQualityofLife, #NewZealandEducation, #NewZealandHealthcare, #NewZealandProperty, #NewZealandLanguage, #NewZealandFAQ, #NewZealandWorkLifeBalance, #NewZealandAdventure, #KiwiSpirit