Unlocking Asia's Entrepreneurial Potential: Thorough Breakdown of the Living Costs in Kuala Lumpur for Global Entrepreneurs in 2023
---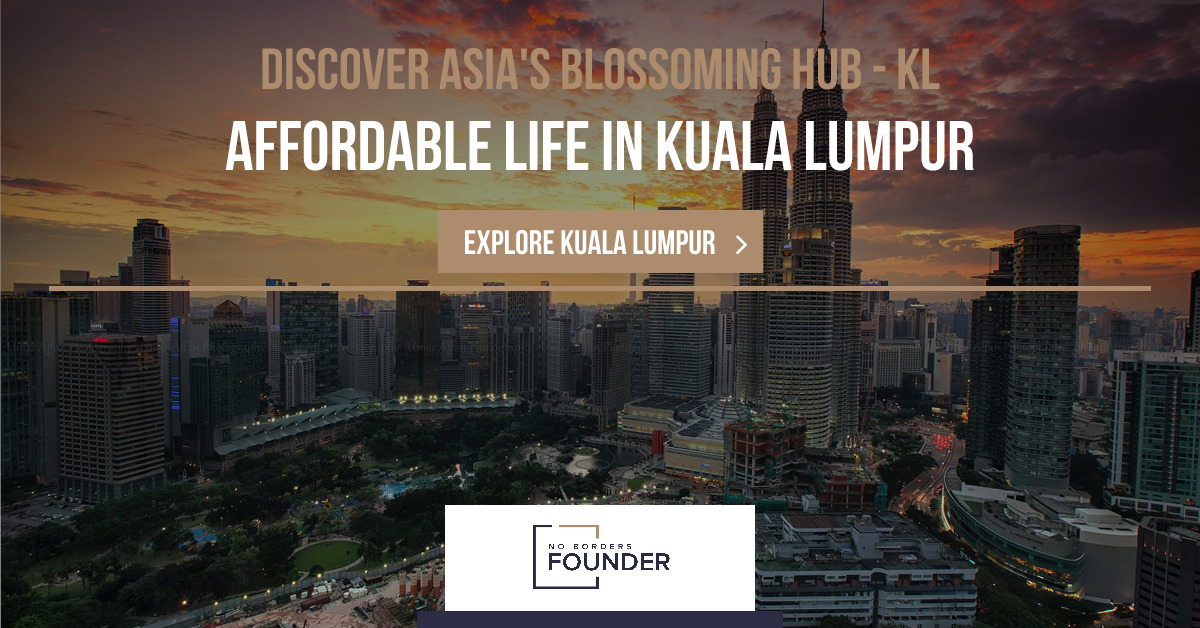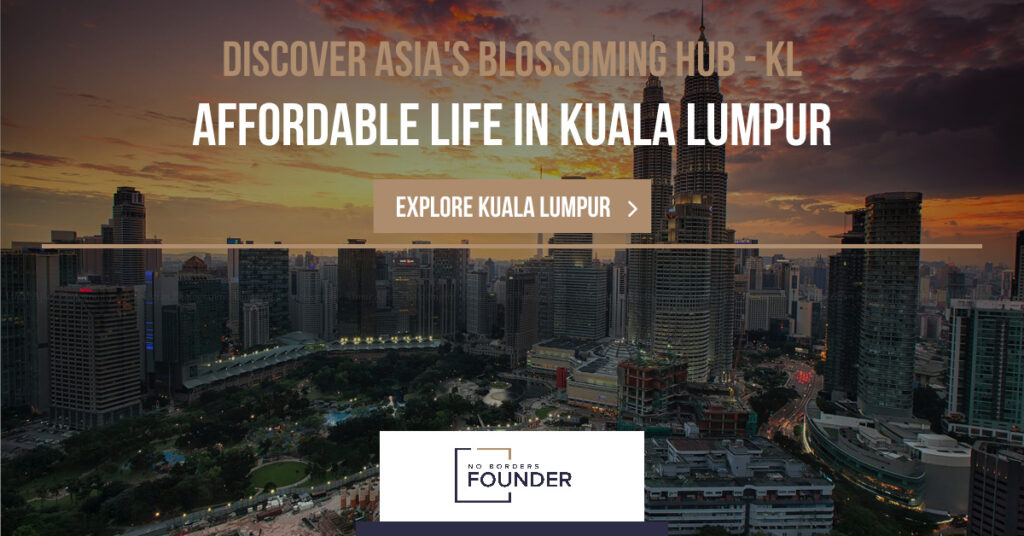 ---
Introduction: Immersing Yourself in the Melting Pot of Kuala Lumpur
Picture waking up to the harmonious symphony of urban life, the tantalizing scent of Nasi Lemak wafting through the air, and the inspiring panorama of the iconic Petronas Towers dominating the skyline. This is Kuala Lumpur, Asia's rising star, where entrepreneurial ambitions seamlessly dovetail with a high-quality lifestyle and affordable living costs.
---
Decoding Affordability: Understanding the Economic Fabric of Kuala Lumpur
Kuala Lumpur is an intriguing paradox – a city where vibrant street markets coexist with opulent shopping malls, where historic temples and mosques rub shoulders with glittering skyscrapers. More importantly, it's a city where the cost of living is up to 60% lower than in Western European nations, making it a veritable haven for entrepreneurs looking to merge personal prosperity and business development.
---
Kuala Lumpur's Real Estate: Striking the Perfect Balance Between Luxury and Budget
Visualize a comfortable living space nestled in a city bustling with opportunities. In Kuala Lumpur, city-based one-bedroom apartments will cost you around MYR 2,000 to MYR 2,500 monthly. Venture beyond the city limits, and the rents can drop to MYR 1,200 to MYR 1,700. If you aspire to own property, prices per square meter in city centers stand around MYR 4,500, decreasing to MYR 3,000 in the suburbs.
---
Unleashing Gastronomic Delights: The Affordable Culinary Tapestry of Kuala Lumpur
Food in Kuala Lumpur is not just a necessity but a celebration of the city's diverse cultural heritage. Every meal is a journey through a kaleidoscope of flavors, all without burdening your pocket. A substantial meal at a cost-effective restaurant is around MYR 10, and a monthly grocery bill is approximately MYR 300 – MYR 400, ensuring every mealtime is an affordable epicurean adventure.
---
Embracing Mobility: Navigating Kuala Lumpur's Economic Transportation Landscape
Whether you're weaving through the city's pulsating heart or venturing into its serene outskirts, Kuala Lumpur offers economical transportation options. A monthly public transport pass costs around MYR 100, while taxis charge about MYR 1 per kilometer. For those who prefer the independence of personal transport, petrol is priced at around MYR 2.30 per liter.
---
A Glimpse into Health and Wellness: Evaluating Kuala Lumpur's Affordable Healthcare
In Kuala Lumpur, healthcare is a commitment to your well-being that doesn't come with an exorbitant price tag. With a monthly insurance premium of MYR 100 – MYR 200, Kuala Lumpur's healthcare system ensures your health and wellness are maintained without straining your finances.
---
Business Ecosystem in Kuala Lumpur: Blossoming Opportunities for Entrepreneurs
Kuala Lumpur is more than just a thriving metropolis; it's a burgeoning hub for business and entrepreneurship. With a flourishing tech scene and multiple startup initiatives, the city offers a fertile business environment ripe with opportunities, making it a dreamland for global entrepreneurs.
---
Embracing the Kuala Lumpur Lifestyle: A Fine Harmony Between Affordability and Superior Quality
The Kuala Lumpur lifestyle represents a unique fusion of high-quality living and affordability. The lower cost of living, coupled with the city's rich cultural tapestry and high standard of life, offers an unmatched experience that caters to your personal and entrepreneurial aspirations.
---
No Borders Founder: Plotting Your Journey to Kuala Lumpur, Step by Step
At No Borders Founder, we comprehend your quest for the perfect entrepreneurial environment and lifestyle. That's why we're here to assist you on your journey to Kuala Lumpur. We ensure a seamless transition from exploration to relocation, unveiling Kuala Lumpur's entrepreneurial opportunities one step at a time.
---
Conclusion: Kuala Lumpur as Your Entrepreneurial Future
Kuala Lumpur isn't merely a place to live—it's a fertile ground to grow, innovate, and thrive. With its cost of living, pulsating business ecosystem, enriching lifestyle, and welcoming climate, Kuala Lumpur is the ideal destination for entrepreneurs. Allow No Borders Founder to be your guide to this Asian gem, where personal and business dreams find a harmonious home.
#CostOfLivingKualaLumpur2023,  #EntrepreneurInAsia,  #KualaLumpurStartups,  #AffordableLiving,  #NoBordersFounder,  #EntrepreneurLife,  #BusinessInKualaLumpur,  #KualaLumpurRealEstate,  #KualaLumpurLifestyle,  #KualaLumpurBusinessHub