Expanding Horizons with UAE Residence by Investment Programs in 2023: An In-Depth Guide for Ambitious Global Investors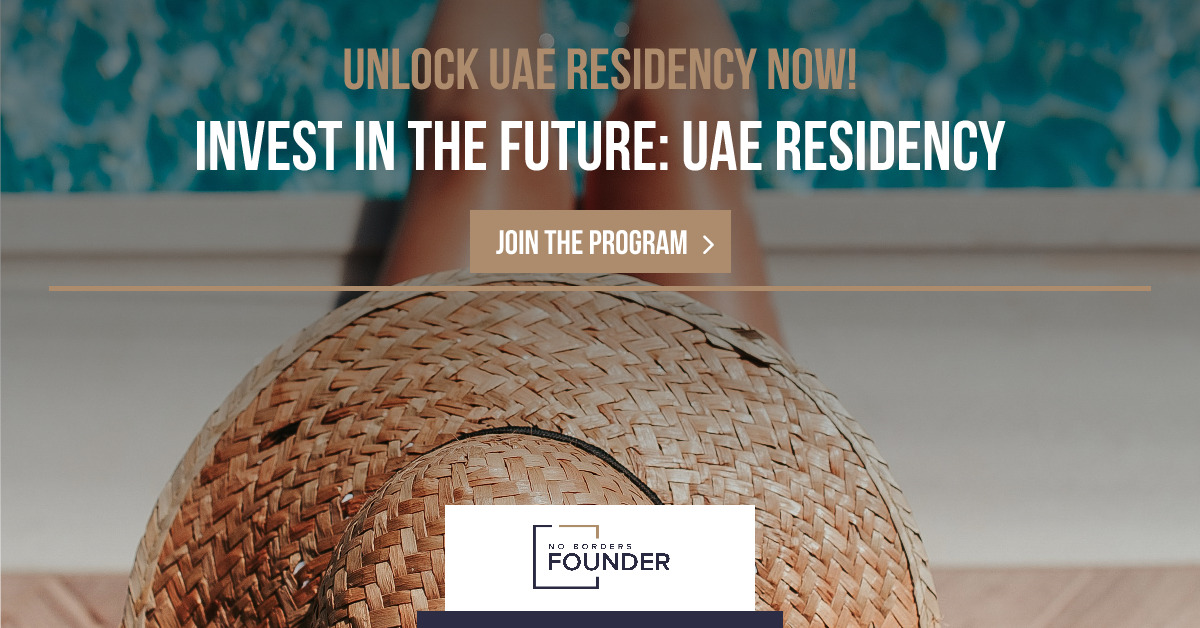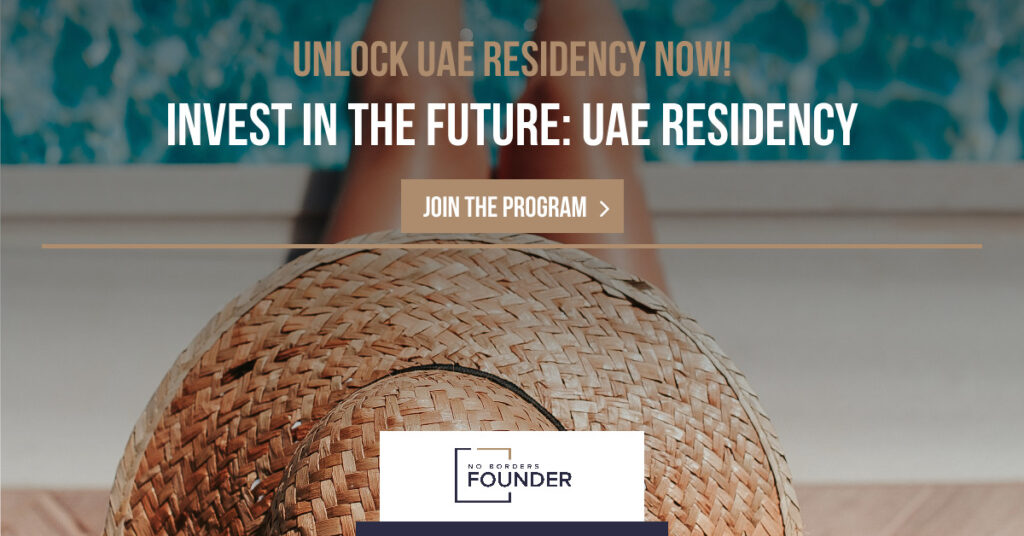 Unveiling the Power of Strategic Investments in UAE: Secure Your Residency and Capitalize on the Unprecedented Economic Opportunities
The Gateway to Prosperity: A Preamble
The United Arab Emirates (UAE), the modern-day El Dorado, is a magnet for global investors. Its powerful economy, underpinned by a dynamic blend of eastern tradition and western innovation, provides fertile ground for businesses to thrive. Investors worldwide are attracted by the opportunity to acquire a long-term stay in this flourishing nation through the UAE Residence by Investment Programs.
In return, these programs invigorate the UAE's economy, fueling the nation's vision of becoming an unrivaled investment hub. This symbiotic relationship weaves a narrative of success and prosperity that reverberates beyond the borders of the UAE, influencing global economic trends.
Demystifying the UAE Residence by Investment Programs
Before embarking on this rewarding journey, it's paramount to delve into the nuts and bolts of the UAE Residence by Investment Programs. These initiatives are tailored to facilitate foreign investors in securing their UAE residence permit by investing in various sectors:
Real Estate: By investing at least AED 2 million (approximately USD 545,000) in UAE property, investors can qualify for residency.
Public Investments: This option involves making an aggregate investment of AED 10 million in UAE banks, established companies, or a blend of both.
Business Venture: Setting up a business or acquiring a stake in an existing UAE company can also pave the way for your residency.
Each program is unique, designed to cater to diverse investment preferences. Hence, it's crucial to understand the intricacies of these routes before making an informed decision.
The Oasis of Benefits: Uncovering the Perks of UAE Residence by Investment
Tax-Free Bliss
A life exempted from taxes is a utopia for entrepreneurs and high-net-worth individuals. When you become a UAE resident through these investment programs, your global income and capital gains aren't taxed, ensuring optimal savings and financial growth.
Luxurious Lifestyle
The UAE's high standard of living is globally acknowledged. Its world-class healthcare, state-of-the-art infrastructure, and renowned educational institutions ensure a lifestyle par excellence for its residents.
Strategic Geographical Position
Occupying a strategic location between the East and the West, the UAE serves as an essential hub for global trade. This geographical advantage provides businesses with expansive market access, accelerating their growth.
Security and Stability
The UAE stands out as one of the safest countries globally, offering political stability and a low crime rate. Residents can live in peace, knowing they're part of a secure and well-regulated society.
Economic Growth and Innovation
The UAE's economy is characterized by remarkable growth and innovative endeavors, making it an ideal playground for businesses to expand and innovate.
Reality Check: Factors to Consider before Taking the Investment Leap
Investment Risks
Despite the tantalizing rewards of investing in the UAE, it's critical to consider potential risks. Real estate can yield steady returns, but market fluctuations can impact profitability. On the other hand, establishing a business can generate substantial returns but requires a comprehensive understanding of local market dynamics and cultural nuances.
Dynamic Regulatory Environment
The UAE's investment policies are vibrant, changing in response to the nation's evolving needs and global trends. Keeping abreast with these regulatory shifts can greatly influence the success trajectory of your investment.
Residency Requirements
To maintain your residency, it's essential not to be absent from the UAE for more than six consecutive months.
Navigating the Path to Success: A Step-by-Step Guide to the Application Process
Choosing an Investment Program: The first step involves choosing a program that aligns with your financial capabilities, risk appetite, and long-term objectives.
Gathering the Necessary Documents: Once a program is chosen, the next step is gathering the required documents. This can include proof of investment, financial statements, and personal identification documents.
Application Submission: The documents are then submitted to the UAE authorities for review.
Waiting for Approval: Once submitted, the application undergoes a rigorous evaluation process. The approval can take a few months.
Embarking on a Seamless Journey: The Comprehensive Support Awaits
Our team of dedicated professionals is committed to guiding you smoothly through the labyrinth of the UAE Residence by Investment Programs. We believe in delivering a bespoke experience that aligns with your unique needs and preferences.
Our comprehensive suite of services ranges from helping you choose the right investment route, handling paperwork, to guiding you through the application process. We aim to simplify your journey, enabling you to focus on realizing your dreams.
Unearth the myriad opportunities the UAE has to offer in 2023, a year of unparalleled growth and potential. Experience the exclusive benefits of becoming a UAE resident and witness your entrepreneurial dreams ascend to new heights.
Take the leap today to shape a prosperous tomorrow. Let us accompany you on this fulfilling journey, guiding you towards the zenith of success in the UAE.
Frequently Asked Questions on UAE Residence by Investment Programs: A Quick Guide for Global Investors

FAQs on UAE Residence by Investment Programs
Who is eligible for the UAE Residence by Investment Programs?
Any foreign investor who fulfills the specific investment criteria laid out by the UAE government can apply for these programs. This includes investing a specific amount in real estate, public investments, or a business venture in the UAE.
What are the investment options available?
The UAE offers three primary routes for investors: Real Estate, Public Investments, and Business Venture. Investors can choose a pathway that aligns with their investment preferences and risk appetite.
How much do I need to invest to become a UAE resident?
The investment threshold varies depending on the chosen program. For real estate, the minimum investment required is AED 2 million (approximately USD 544,000). For public investments and business ventures, the exact amount can vary based on specific criteria.
What are the key benefits of becoming a UAE resident by investment?
The benefits are multifaceted and include a tax-free environment, high standard of living, strategic geographical location, secure environment, and robust economic growth.
What risks should I consider before investing in the UAE?
Like any investment, there are inherent risks involved. Real estate investment can be subject to market fluctuations, while establishing a business requires a comprehensive understanding of the local market. It's advisable to seek professional guidance before making an investment decision.
How dynamic are UAE's investment policies?
UAE's investment policies are fluid and change in response to the nation's evolving needs and global trends. Regularly updating yourself with these changes can significantly impact your investment success.
What is the significance of the six-month rule in maintaining UAE residency?
To retain your UAE residency, you cannot stay out of the UAE for more than six consecutive months.
How do I apply for the UAE Residence by Investment Programs?
The application process involves choosing a suitable investment program, gathering required documents, submitting them to the UAE authorities, and awaiting their approval.
How long does it take to get approval for UAE residency?
Once the application is submitted, it undergoes a rigorous evaluation process. The approval time can vary, usually taking a few months.
How can I ensure a seamless application process for UAE residency?
Engaging with experienced professionals who understand the intricacies of the UAE investment landscape can ensure a smooth and successful application process. Their expertise can help navigate the complexity of the process, leaving you free to focus on your investment.
Transforming Investment Journeys into Success Stories: Expertise Meets Personalization
Discover a world where each investment journey is as unique as the investor. Our team of seasoned experts, with their profound understanding of the UAE's investment landscape, is here to simplify the complexities of the UAE Residence by Investment Programs. With us, you are not just an investor, but a valued partner whose dreams, goals, and preferences shape our strategies.
From selecting the right investment pathway that aligns with your risk appetite to navigating the intricate documentation and application processes, we stand by you at every step. Our commitment transcends the realms of professionalism, ensuring a bespoke experience tailored to your individual needs.
We believe in creating success stories, and every journey we undertake is a testament to this belief. Take the first step towards your prosperous future in the UAE, knowing we're here to guide you every step of the way. Embrace the opportunities and let your entrepreneurial dreams take flight in the UAE's vibrant investment landscape.
Remember, the road to success may be winding, but with the right guidance, it leads to a world of unparalleled opportunities and rewards. Embark on your investment journey today, shaping a prosperous tomorrow.
#UAEInvestment #ResidenceByInvestment #GlobalInvestors #InvestInUAE #BusinessOpportunitiesUAE #UAEImmigration #InvestmentGuide2023 #UAEEntrepreneurs #UAEEconomy #UAEInnovation #InvestmentPrograms #UAEresidency #TaxFreeUAE #StrategicInvestment #InvestmentInsights