Malta has been a member of the European Union (EU) since 2004 and is a stable, neutral and highly respected country, consists of an archipelago that is 80 km south of Italy and in the centre of the Mediterranean Sea. The smallest capital in Europe, Valletta, crowns a country with a culturally diverse population of 450,000. The two official languagesof Malta are English and Maltese, create an atmosphere befitting of one of the oldest centres for culture in Europe. Introduced in 2014, the Maltese citizenship-by-investment programme has allowed for high-net-worth individuals to seek EU membership through a stable and highly respected process. With the potential for future citizenship within a subtropical Mediterranean climate, this is one of the most exclusive and attractive residency based programmes. The applicant must have a completely clean personal background and no criminal record.
Malta's Individual Investor Program (MIIP) requires making the following investments: to National Development and Social Fund of EUR 650,000 for the main applicant Contribution for spouse and minor children: EUR 25,000 each Contribution for dependent children 18 to 26 years or dependent parents above 55 years: EUR 50,000 each. The applicant must retain a residence Malta for the period of 5 years, whether by purchasing a real estate property for the minimum value of EUR 350,000 or by leasing a property starting at EUR 16,000. Lastly, the applicant must make a deposit of EUR 150,000 in a Government approved financial instruments (Government Bonds), which should also be maintained for a 5-year period.
Contributions
Principal applicant ……………………………………€650,000
Spouse ……………………………………………………..€25,000
Each Dependant Child 0-17 years ………………..€25,000
Each Dependant Child 18-26 years ………………€50,000
Each Dependant Parents above 55 years ………€50,000
Real Estate
Purchasing a real estate property for the
minimum value …………………………………………. €350,000
Government Bonds
Government approved financial instruments ….€150,000
*Plus government processing fees and due diligence fees
ANTIGUA AND BARBUDA:
150+ VISA-FREE COUNTRIES
Click on a continent for more info
WHY BECOME
A MALTESE CITIZEN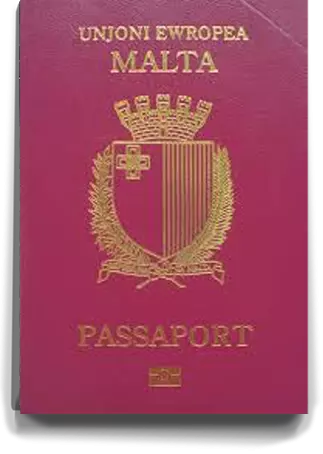 Time To Citizenship
3-6 Months

Visa-Free Travel
150+ Countries

Family
Investor, Spouse, dependents up to age 30 and parents of main applicant

Please fill in your details and we will get back to you.