Transform Your Life's Canvas: Mastering the Art of Malta Citizenship by Investment in 2023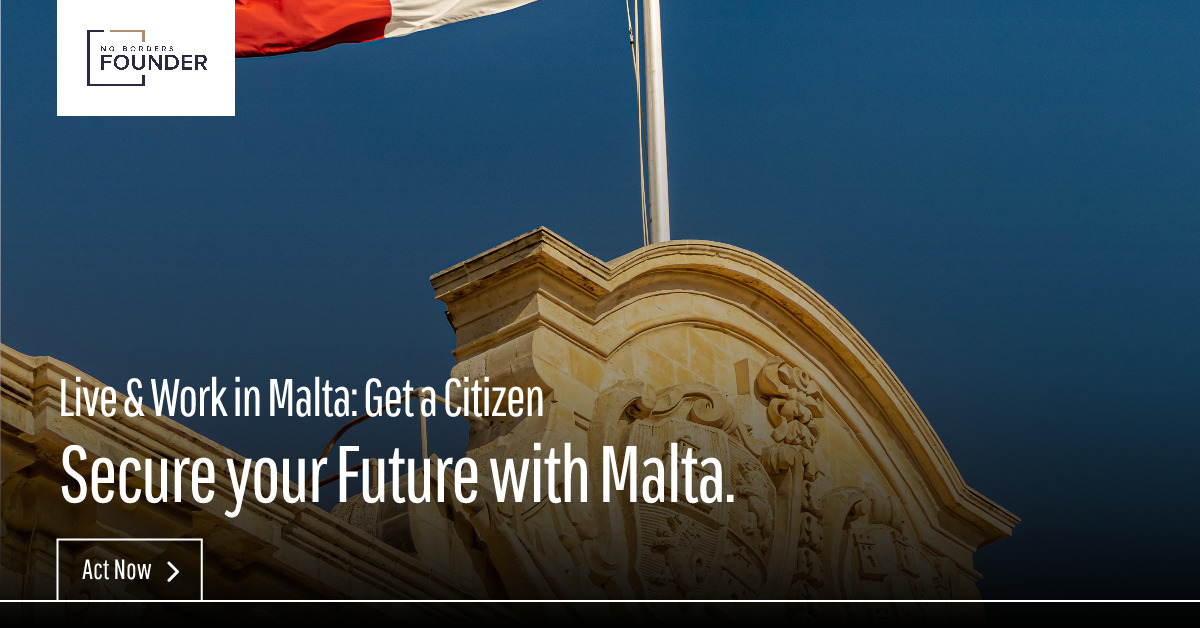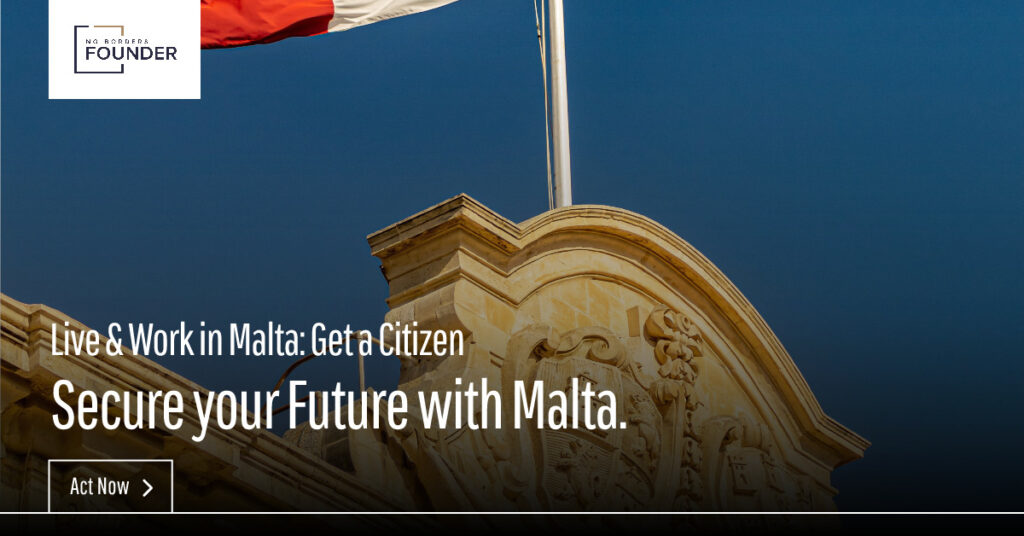 ---
Embracing the Mediterranean Dream: An Evocative Introduction
Close your eyes. Feel the sun gently kiss your skin, hear the rhythmic dance of the Mediterranean waves, smell the tantalizing aroma of pastizzi. This dream, filled with the allure of Malta's picturesque landscapes, rich history, and vibrant lifestyle, is waiting to become your reality. As your trusted companions on this journey, we at No Borders Founder extend our hands to guide you on the path to achieving Malta Citizenship by Investment in 2023.
Malta Citizenship by Investment: A Captivating Journey of Discovery
In the heart of the Mediterranean, the Malta Individual Investor Programme (MIIP) unfolds like a captivating tale. Since 2014, this programme has been the gateway for many to embrace a future brimming with potential. As a Maltese citizen, your passport isn't just a travel document, but a key unlocking a realm of opportunities, including unrestricted access to over 180 countries.
Paving the Road to a New Life: A Comprehensive Look at Eligibility Requirements
Each new chapter in life begins with commitment and understanding. The journey to Maltese citizenship is no different. The eligibility criteria are not merely requirements but stepping stones towards your new life:
Age: Being 18 or above indicates readiness to navigate this transformative path.
Clear Criminal Record: Malta values its peaceful, secure environment, so having a clean record is a testament to your alignment with these values.
Health and Insurance: Good health and valid insurance are symbols of your readiness to contribute to Malta's vibrant society.
Residence: A minimum of five years of residence represents your commitment to making Malta your home.
Financial Requirements: These demonstrate your capacity to invest in Malta's future, showcasing your role in the country's prosperity.
Crafting Your Investment Mosaic: The Comprehensive Guide to Investment Options
As you invest in your new life, each decision creates a unique mosaic representing your connection with Malta:
Real Estate Investment: Buying a property worth at least €700,000 or leasing one for €16,000 per annum for five years is not just a financial commitment but also the foundation of your Maltese home.
Charitable Donation: A minimum donation of €10,000 to a Maltese philanthropic organization mirrors your compassion and commitment to societal growth.
Government Contribution: Your contribution to the national development fund (€600,000 for residents of three years, or €750,000 for those applying after one year) fuels Malta's growth, underlining your role as a pillar of Malta's bright future.
Conquering the Path to Citizenship: An Engrossing Step-by-Step Guide
Finding Your Guide: Your journey starts with choosing a trusted partner, like No Borders Founder, who will guide you through each step.
Gathering the Pieces and Setting the Path: Our experts help you gather the necessary documents, ensuring a flawless application. The government performs a thorough due diligence check to maintain the high standards of the program.
Fulfilling the Investment Promise: Upon approval, you're required to fulfill your investment obligations within four months. Each investment you make is a testament to your commitment.
Reaching the Finish Line: Once all requirements are met, the government grants the certificate of naturalization, your golden ticket to apply for your Maltese passport and begin your new life.
Relishing the Fruits of Your Journey: Unlocking the Treasure Chest of Benefits
Maltese citizenship is an abundance of opportunities waiting to be discovered:
Unlimited Global Mobility: With a Maltese passport, the globe becomes your playground, offering visa-free or visa-on-arrival travel to over 180 countries.
EU Membership Privileges: Enjoy the freedom to live, work, and study in any of the 27 EU countries.
Dual Citizenship: Retain your original nationality while relishing the advantages of Maltese citizenship.
High Quality of Life: Experience high living standards, quality healthcare, excellent education, and a thriving social scene in Malta.
Lessons from the Odyssey: Reflective Insights and Lessons from Your Journey
Your path to Malta Citizenship by Investment is not just a journey, but a transformation. It is an exercise in commitment, transparency, and the forging of a profound connection with Malta. We at No Borders Founder ensure that you're supported at every step, turning complexities into a smooth, enriching experience.
Envisioning Your Future: The Final Embrace of Your Mediterranean Dream
Becoming a Maltese citizen is not just a change in passport; it's a metamorphosis into a lifestyle of Mediterranean sunsets, rich culture, and endless opportunities. Your dream is within grasp, and we at No Borders Founder are eager to make it a reality. So let's step forward together, towards a bright, Mediterranean future. After all, dreams are meant to be lived, not just dreamt.
#MaltaCitizenship #InvestmentProgramme #NoBordersFounder #NewLifeInMalta #CitizenshipByInvestment #MediterraneanDream #EmbraceMalta #Malta2023 #MaltaInvestment #MaltaPassport