Unlock the Ultimate Expat Life: Living in Monaco in 2023 – A Comprehensive Guide for the Entrepreneurial Spirit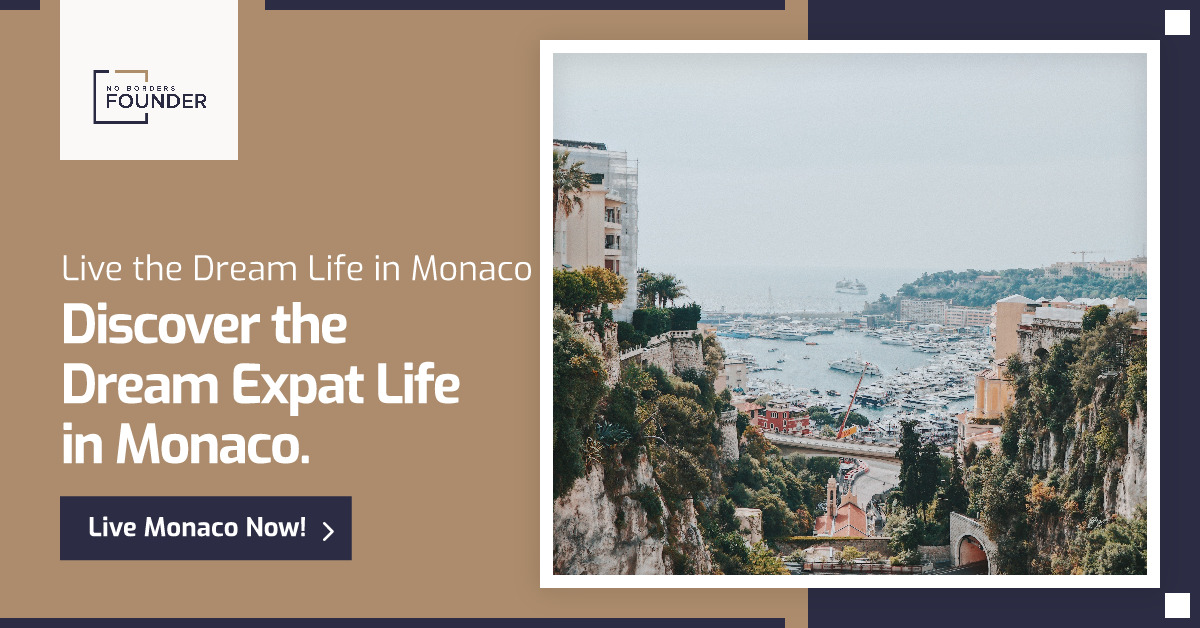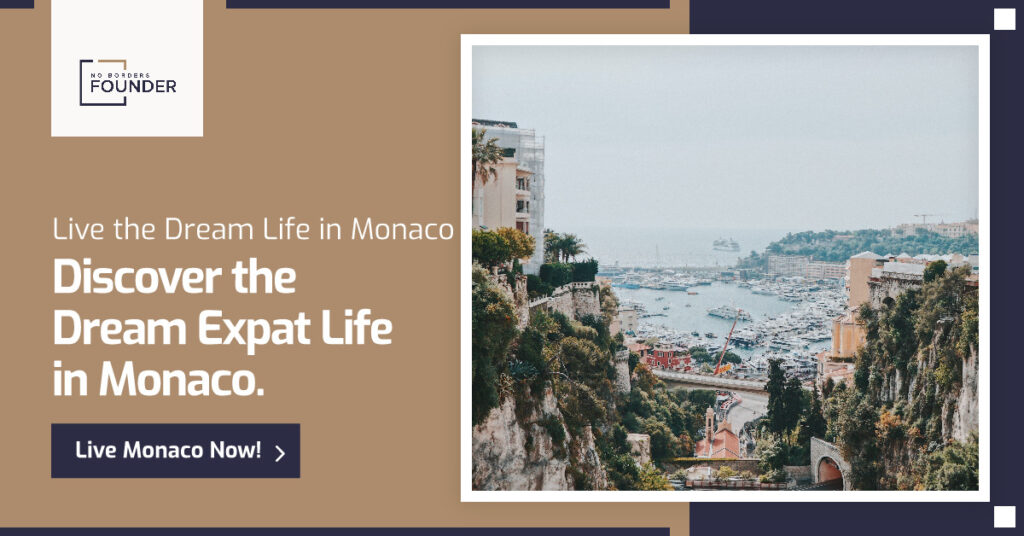 Immerse in the Glamour, Tax Benefits, and Luxurious Lifestyle of Monaco: Your Step-by-step Guide to Relocating and Thriving in the Heart of the French Riviera.
Living in Monaco: An Expat Guide in 2023
Introduction:
Picture this: Waking up to the serene view of the azure Mediterranean Sea, the gentle rustle of palm trees, and the tranquil hum of luxury yachts. You saunter towards the floor-to-ceiling window of your contemporary penthouse suite, clutching a cup of freshly brewed coffee. As you gaze upon the panoramic view of the French Riviera, you feel a sense of profound gratitude wash over you. You've made it. You're living the dream in Monaco.
It seems like a lifetime ago when you were sitting at your office desk, dreaming about life in a Mediterranean paradise. The dream that seemed distant is now your everyday reality. Welcome to Monaco, a city-state tucked in the glamorous French Riviera, a tax haven that draws millionaires and billionaires from across the globe like a moth to the flame.
Your journey towards a life of luxury, wealth, and glamour wasn't simple. It took courage, determination, and an insatiable desire for a life beyond borders. As the founder of No Borders Founder, I took this journey years ago and I'm here to guide you through this transition. In this comprehensive guide, I will walk you through the intricate details, the deep research, and the important facts about life in Monaco. I invite you to join me on this journey as we unravel the mystique of Monaco and help you chart your course towards an opulent expat life.
This guide Living in Monaco is written specifically for entrepreneurs, business owners, high net worth individuals, and families aspiring to relocate to Monaco, seeking to optimize their wealth and enjoy the tax benefits. It's a rich tapestry of information, woven together with first-hand experiences and deep research to guide you on your journey. Welcome to 'Living in Monaco: An Expat Guide in 2023.'
Understanding Monaco
To appreciate living in Monaco, it is essential to understand the geography, climate, and history of this city-state. Monaco, often referred to as a "Billionaire's Playground," is located in the southeastern part of France, hugging the Mediterranean Sea. Covering an area of just 2.1 square kilometers, Monaco is the second-smallest independent state in the world, only after the Vatican. Despite its small size, Monaco packs a lot within its borders. The city-state boasts a mild Mediterranean climate, with warm summers and mild winters, perfect for year-round living.
Monaco's history dates back to the 6th century BC when it was colonized by the Greeks. The city-state was later under the control of various empires, including the Romans and the Genoese, before gaining independence in the 15th century. Monaco's deep historical roots are evident in its architecture, culture, and traditions.
The Monaco Lifestyle
Living in Monaco is like living in a perpetual state of luxury. From exclusive private beaches and world-class restaurants to the thrill of the annual Formula 1 Grand Prix, Monaco offers a lifestyle unlike any other. The high quality of life, the safety, and the cleanliness make Monaco an appealing choice for high net worth individuals and families.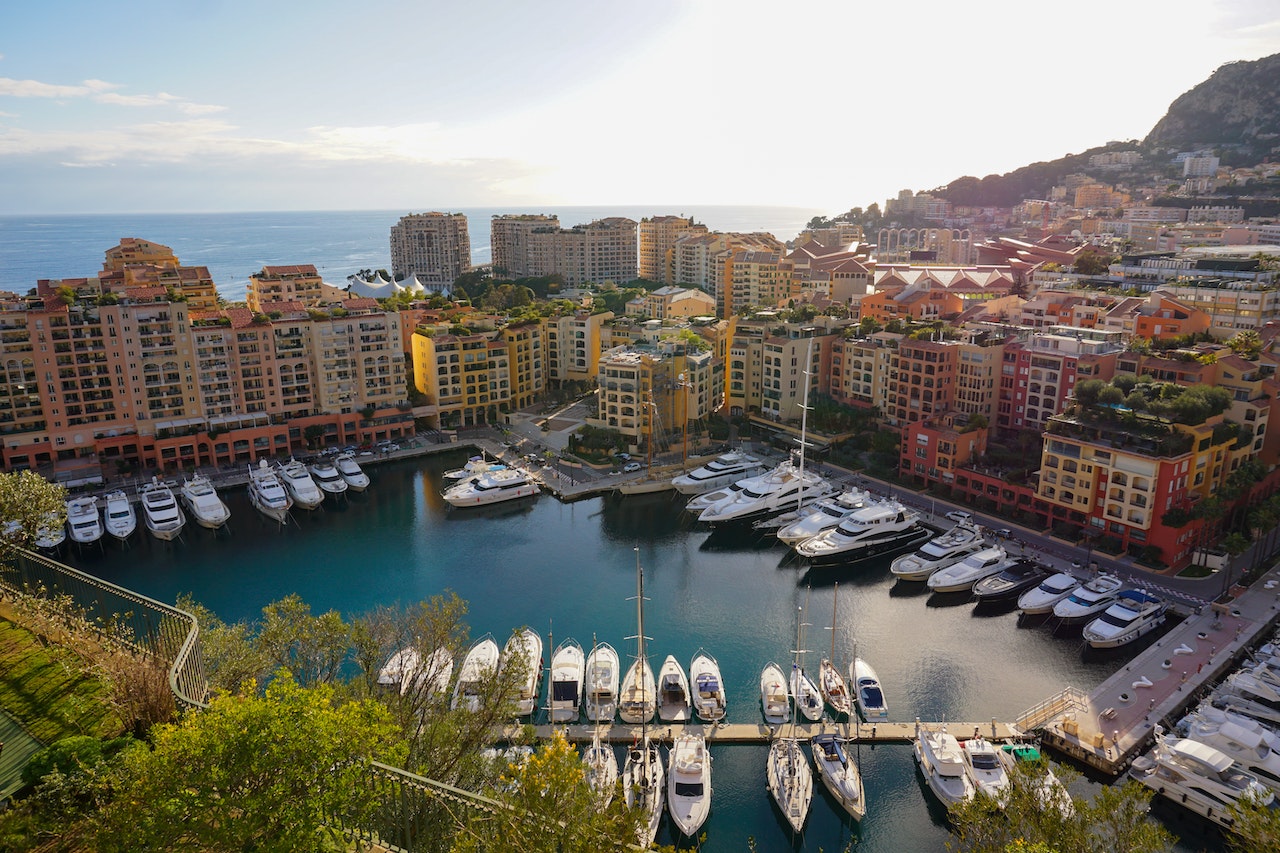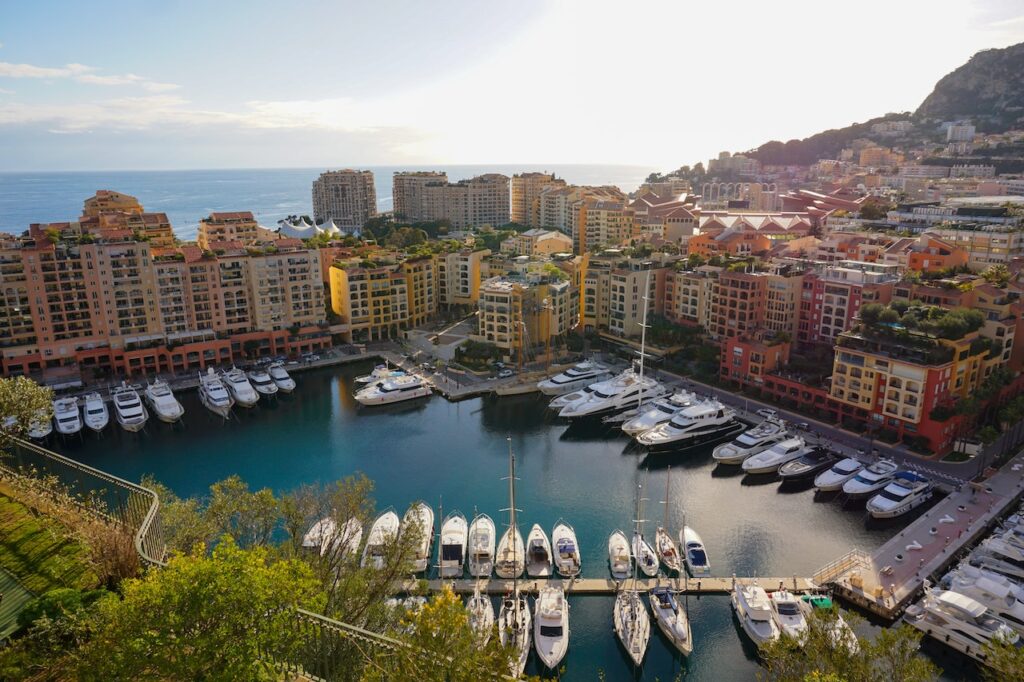 The lifestyle in Monaco is a blend of opulence and elegance. It offers a wealth of leisure activities, cultural events, and social gatherings that cater to the discerning tastes of its residents. However, life in Monaco is not all about glamour. It's also about the sense of community, the international lifestyle, and the diversity that makes living in Monaco a unique experience.
Moving to Monaco
Relocating to a new country can be daunting, but moving to Monaco is a relatively straightforward process. The city-state has a well-established infrastructure and a government that is supportive of expats. Before making the move, it's important to understand the visa requirements, the process of finding accommodation, and other practicalities.
For expats moving to Monaco, the first step is to determine the most suitable visa option. Monaco offers several types of visas, including a residence permit for non-EU citizens, a temporary residence permit, and a business residence permit. Each visa has its own requirements and conditions, so it's important to consult with immigration experts to ensure a smooth transition.
Finding accommodation in Monaco can be challenging due to the limited availability of properties. However, with careful planning and the assistance of reputable real estate agents, you can find a home that suits your needs and preferences. Whether you prefer a luxurious apartment overlooking the Mediterranean or a charming villa nestled in the hills, Monaco has a range of options to cater to different tastes.
Once you've settled in, it's time to embrace the local culture and lifestyle. Monaco offers a vibrant social scene, with numerous events and activities taking place throughout the year. From art exhibitions and music festivals to sports events and yacht shows, there's always something happening in Monaco to keep you entertained.
Tax Benefits in Monaco
One of the key attractions of living in Monaco is its favorable tax system. As a tax haven, Monaco imposes no personal income tax on its residents. This means that individuals can keep a larger portion of their earnings and accumulate wealth more efficiently. Additionally, there is no capital gains tax, no wealth tax, and no inheritance tax in Monaco.
To become a tax resident of Monaco, individuals must meet certain criteria, including spending a minimum number of days in the country and demonstrating that they have established their "center of economic interests" in Monaco. It's important to work closely with tax advisors to ensure compliance with the residency requirements and to optimize your tax planning strategies.
Business Opportunities in Monaco
Monaco is not only a haven for leisure and luxury but also a thriving business hub. The city-state offers a favorable business environment with low corporate taxes and a strategic location in the heart of Europe. Whether you're looking to expand an existing business or establish a new venture, Monaco provides ample opportunities and a supportive ecosystem.
The principality has a diverse economy, with sectors such as finance, real estate, hospitality, and technology driving its growth. Many multinational companies have established their regional headquarters in Monaco, attracted by the favorable tax regime and the proximity to other European markets. The absence of income and capital gains taxes makes it an ideal location for high net worth individuals and entrepreneurs to manage their international business interests.
Monaco also hosts several international conferences and exhibitions, providing networking opportunities and a platform for business development. The Monaco Economic Board and other organizations actively support entrepreneurs and facilitate connections with potential partners and investors.
Education and Family Life in Monaco
For families moving to Monaco, education is a top priority. The city-state offers a range of educational options, including international schools and local public schools. The International School of Monaco is one of the most prestigious institutions in the region, offering a high-quality education in English. The school follows the International Baccalaureate curriculum and provides a nurturing environment for students from diverse backgrounds.
In addition to education, Monaco provides a safe and family-friendly environment. The low crime rate, efficient healthcare system, and well-maintained public spaces contribute to a high quality of life for residents. The city-state also offers a wealth of recreational activities for children, including sports clubs, music schools, and art programs.
Healthcare in Monaco
Monaco boasts a world-class healthcare system, providing residents with access to high-quality medical services. The Princess Grace Hospital is the main healthcare facility in Monaco, equipped with state-of-the-art technology and staffed by highly skilled medical professionals. In addition to the hospital, there are numerous private clinics and specialized medical centers offering a wide range of services.
Monaco's healthcare system is known for its efficiency and accessibility. Residents have access to comprehensive healthcare coverage and can choose between public and private healthcare providers. The city-state also has agreements with neighboring countries, allowing residents to seek medical treatment abroad if necessary.
Monaco Real Estate
Investing in Monaco's real estate market is not only a symbol of prestige but also a smart financial move. The limited availability of land and the high demand for properties have led to a steady increase in real estate prices over the years. Despite this, Monaco continues to attract investors and high net worth individuals who recognize the long-term value of owning property in this exclusive enclave.
Monaco offers a range of real estate options, from luxurious apartments and penthouses to elegant villas and townhouses. The most sought-after areas include Monte Carlo, Larvotto, and Fontvieille, each offering a unique lifestyle and stunning views. When investing in Monaco, it's essential to work with reputable real estate agents who have in-depth knowledge of the market and can guide you through the buying process.
Final Thoughts About Living in Monaco
As we come to the end of this comprehensive guide, we hope you now have a deeper understanding of what it's like to live in Monaco as an expat. From the glamorous lifestyle to the favorable tax benefits, Monaco offers a unique blend of luxury, wealth, and opportunity.
Moving to Monaco is not a decision to be taken lightly. It requires careful planning, research, and a thorough understanding of the legal and financial implications. However, for entrepreneurs, high net worth individuals, and families seeking a sophisticated lifestyle and a secure environment, Monaco can be the ultimate destination.
No Borders Founder is committed to helping individuals and families make informed decisions about their international lifestyle. Our expertise and knowledge of the Monaco market can guide you through the intricacies of relocating to this prestigious city-state.
As you embark on this exciting journey, remember that living in Monaco is not just about the glitz and glamour. It's about building a community, fostering relationships, and embracing the unique blend of cultures that coexist in this small but vibrant city-state.
We hope this guide has provided you with the insights and information you need to take the next step towards living your dream life in Monaco. From understanding the geography and climate to exploring the tax benefits and business opportunities, Monaco has something to offer everyone.
So, pack your bags, prepare for a life beyond borders, and get ready to experience the unparalleled beauty and luxury of Monaco. The dream is within your reach, and No Borders Founder is here to guide you every step of the way.
Live the Monaco dream and make 2023 the year you turn your expat dreams into a reality!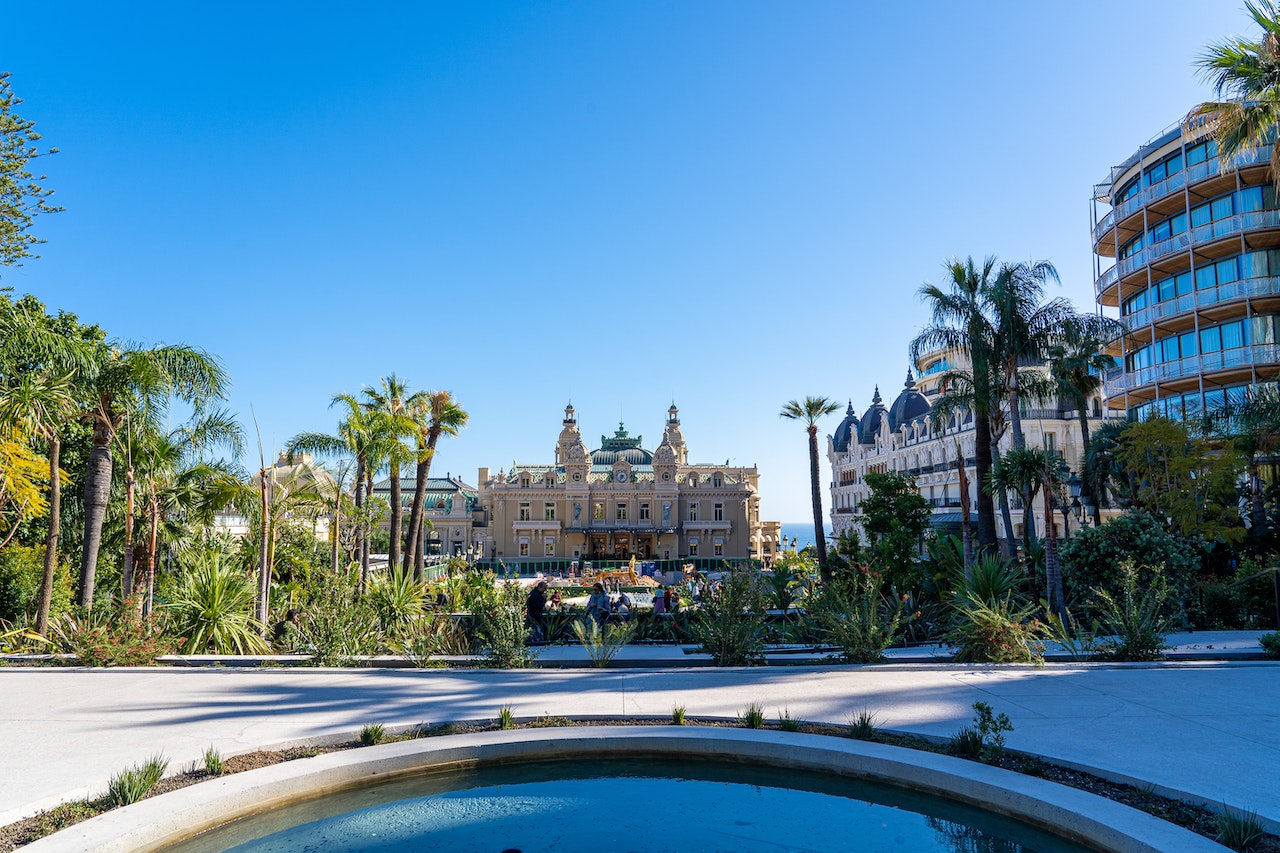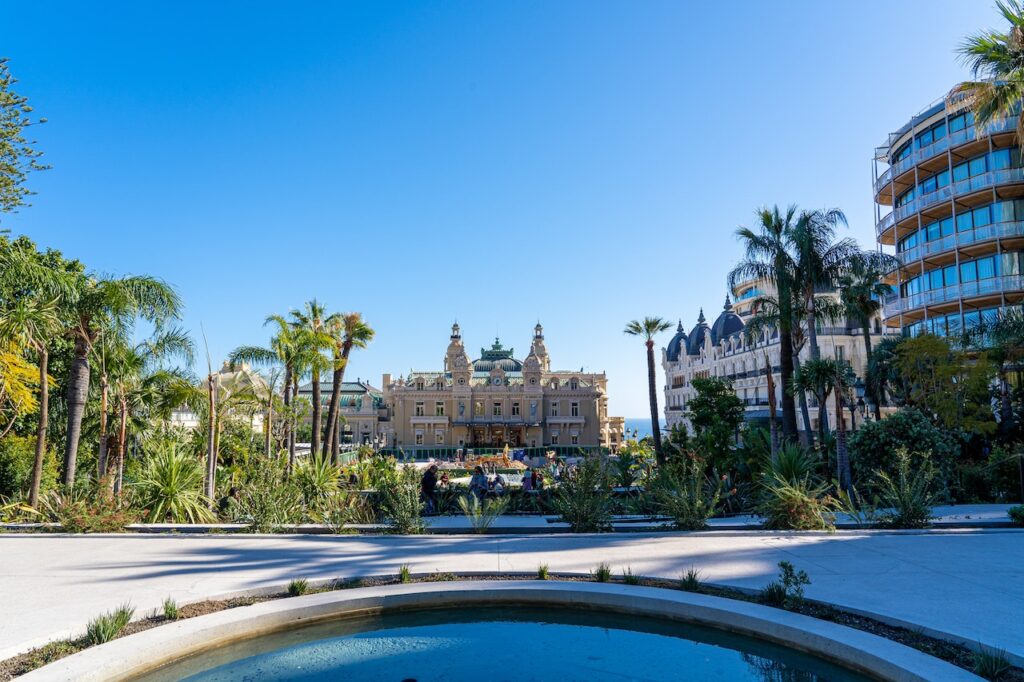 Frequently Asked Questions (FAQs) about Living in Monaco
What is the cost of living in Monaco?
Understand the expenses associated with living in Monaco, including housing, transportation, dining out, and other essentials.
Can I rent a property in Monaco?
Learn about the rental market in Monaco, including the process, costs, and available options for renting apartments or villas.
Is Monaco family-friendly?
Discover the family-friendly aspects of Monaco, including education options, safety, healthcare facilities, and recreational activities for children.
Are there job opportunities in Monaco?
Explore the employment landscape in Monaco, including the sectors with job opportunities, work permits, and entrepreneurship prospects.
What are the tax benefits of living in Monaco?
Dive into the tax advantages Monaco offers, such as no personal income tax, capital gains tax, wealth tax, or inheritance tax.
How can I become a tax resident of Monaco?
Understand the criteria for obtaining tax residency in Monaco, including the minimum number of days to spend in the country and establishing economic interests.
What are the healthcare options in Monaco?
Learn about the healthcare system in Monaco, including public and private healthcare providers, medical facilities, and coverage for residents.
Can I send my children to international schools in Monaco?
Get insights into the international education options available in Monaco, including renowned international schools and their curricula.
Is Monaco a safe place to live?
Discover the safety measures and low crime rates in Monaco that contribute to its reputation as a secure place to reside.
What is the process of buying property in Monaco?
Gain an understanding of the steps involved in purchasing property in Monaco, including legal requirements, costs, and engaging with real estate agents.
Are there any cultural differences to consider when living in Monaco?
Learn about the cultural nuances and etiquette in Monaco to ensure a smooth integration into the local community.
What leisure activities and events are available in Monaco?
Explore the vibrant social scene in Monaco, including art exhibitions, music festivals, sports events, and iconic experiences like the Monaco Grand Prix.
Embrace the Extraordinary: Join No Borders Founder on a Life-Changing Journey to Monaco's Paradise
Are you ready to embrace a life without limits in the unparalleled beauty of Monaco? Prepare to embark on an extraordinary journey guided by none other than the visionary founder of No Borders Founder. Get ready to immerse yourself in a world of endless possibilities, where professional success, personal fulfillment, and luxurious living converge.
No Borders Founder is your trusted partner on this remarkable expedition, leveraging a wealth of expertise and deep insights to ensure your transition to Monaco is seamless and life-changing. With a profound understanding of your aspirations, desires, and dreams, we will craft a personalized roadmap to guide you towards the life you've always envisioned.
Monaco, a captivating jewel nestled on the French Riviera, beckons you with its promise of a lifestyle beyond compare. Picture yourself surrounded by azure waters, basking in the golden glow of the sun, and breathing in the enchanting Mediterranean air. Monaco's allure is magnetic, attracting the world's most discerning individuals, entrepreneurs, and families seeking a sanctuary where dreams are transformed into reality.
At No Borders Founder, we pride ourselves on our professionalism, attention to detail, and dedication to delivering exceptional results. We understand that moving to Monaco is more than a simple relocation; it's a heartfelt pursuit of excellence, success, and ultimate fulfillment. Allow us to be your compass as we navigate the complexities of this exhilarating journey together.
With No Borders Founder by your side, you gain access to an extensive network of resources, an unrivaled depth of market knowledge, and a team of experts committed to your success. Our goal is to optimize every aspect of your transition, whether it's finding the perfect residence that suits your lifestyle or leveraging Monaco's advantageous tax system to secure your financial prosperity.
But our commitment extends beyond the practicalities; we understand that the emotional component of this journey is equally significant. Moving to a new country can be an exhilarating yet overwhelming experience. That's why we're here to provide unwavering support, lending a sympathetic ear, and offering guidance through every step of the process. Your dreams become our mission, and your satisfaction is our ultimate reward.
Monaco offers more than just luxury and glamour; it's a place where families thrive and children flourish. We understand the importance of education and will assist you in finding the perfect international school that nurtures your child's intellectual growth and prepares them for a global future. Monaco's vibrant community is a melting pot of cultures, fostering an enriching environment where lifelong friendships are forged.
No Borders Founder is your gateway to a life without boundaries, where you can unlock your true potential and live a life of extraordinary accomplishment. Monaco offers a business landscape brimming with opportunities, where innovation and entrepreneurship thrive. Whether you're expanding your existing venture or seeking new ventures, we'll help you navigate the intricacies of Monaco's business environment, empowering you to reach new heights of success.
Join us on this unforgettable journey, and together, we'll turn your dreams into reality. Monaco awaits, with its sun-drenched shores, captivating vistas, and a world of untapped potential. No Borders Founder is your trusted companion, ready to guide you towards a life that exceeds your wildest imagination.
Seize this opportunity to embrace the limitless possibilities that Monaco has to offer. Let No Borders Founder be your catalyst for transformation, as we pave the way for you to experience a life of unparalleled success, prosperity, and fulfillment. Embark on this extraordinary journey today, and let Monaco become your gateway to a future beyond your wildest dreams.
#NoBordersFounder #MonacoLiving #ExpatLife #LuxuryLiving #EntrepreneurLife #HighNetWorth #BusinessOpportunities #WealthManagement #TaxBenefits #InternationalLifestyle #DreamLife #MonacoDream #LifeBeyondBorders #SuccessInMonaco #FamilyFriendly #EducationExcellence #HealthcareExcellence #MonacoRealEstate #UnlimitedPotential #SeizeOpportunities