Unveiling the True Costs: A Deep Dive into Living and Thriving as an Entrepreneur in London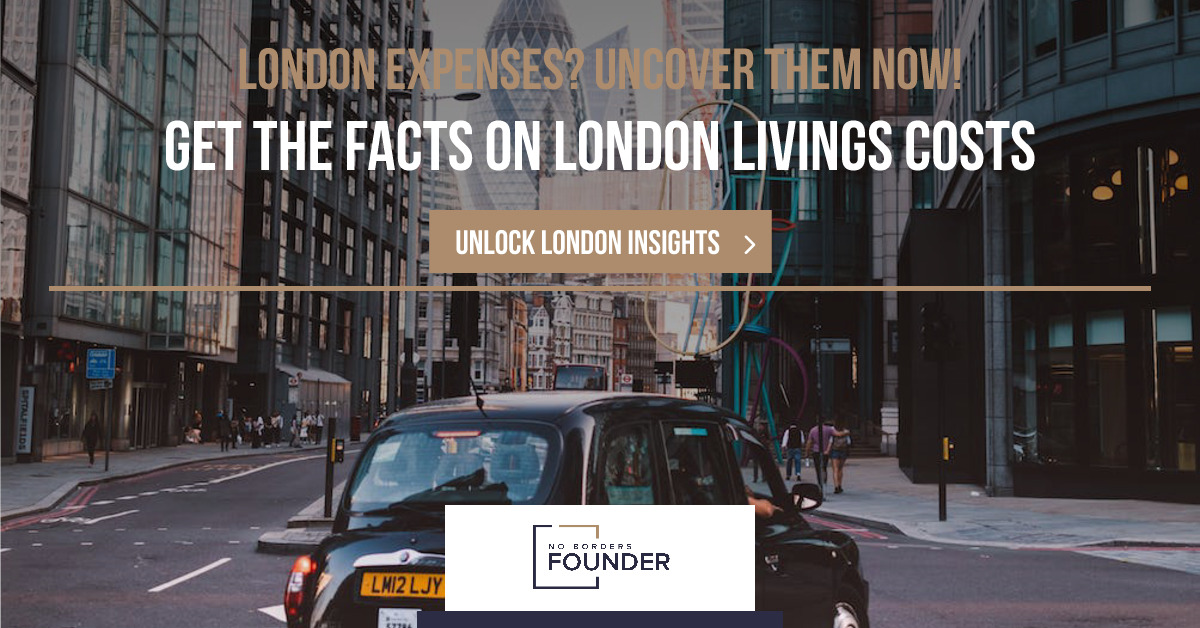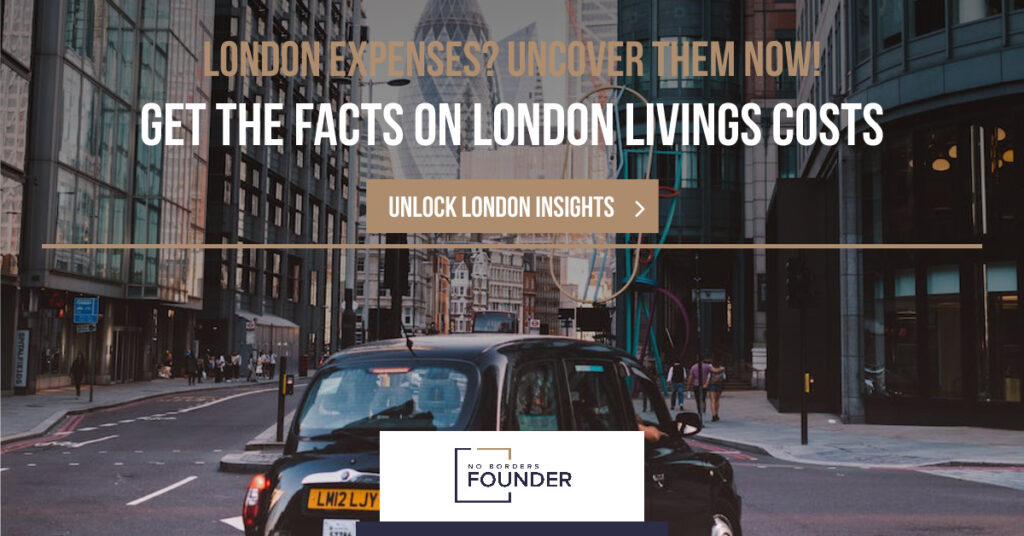 ---
The Essence of London: The City that Breathes Entrepreneurship
Stepping into the heart of London, the city pulses with vibrant energy. Its landscape, a canvas painted with the historic charm and modern elegance, mirrors the diversity that characterizes London. Each cobblestone alley, iconic red telephone box, or avant-garde skyscraper is a testament to its entrepreneurial spirit.
From the crack of dawn, when the city stirs to life with the symphony of life, to the twilight hours painted with a palette of dreams, London transforms into a crucible for entrepreneurs. Its dynamic blend of culture, opportunities, and innovation offers a unique ecosystem that breathes entrepreneurship.
However, living in this city of dreams comes with its costs. Understanding the cost of living in London is integral for entrepreneurs looking to make this city their home base.
---
The Residential Mosaic: Deciphering Housing in London
Like a patchwork quilt, London's residential landscape is a mosaic of diverse housing options. From the opulence of Mayfair mansions to the bohemian charm of Camden apartments, the city offers homes that cater to varied preferences.
Naturally, the price tags attached to these homes vary significantly. The average monthly rent for a one-bedroom apartment in the city center can reach up to £2,000, while the same outside the city center may cost around £1,300. If you're looking to purchase property, expect prices well over £1 million in the city's prime locations.
Your choice of residence significantly impacts your cost of living in London. Balancing comfort, convenience, and cost is an art in itself, and choosing wisely can have a substantial impact on your living expenses.
---
Savour the Gastronomic Adventure: The Costs of Dining in London
London's gastronomic scene is a world in itself. An ordinary meal can transport you to distant corners of the globe, courtesy of the city's multicultural culinary landscape. Whether it's savoring Dim Sum in Chinatown, feasting on curry in Brick Lane, or indulging in a traditional Sunday roast, each culinary experience is a journey.
Fine dining options, helmed by Michelin-star chefs, transform meals into a grand spectacle. However, these experiences come with a premium price tag. On the other end of the spectrum, cozy cafes, street food stalls, and food markets offer delectable delights that are easier on the pocket.
Your dining habits significantly influence your cost of living in London. Cultivating a balanced approach can help manage food costs while indulging in the city's culinary wonders.
---
Navigating London's Lifelines: Transportation Costs
Traversing London's sprawling cityscape can seem daunting, but the city's efficient transportation network ensures you can reach your destination with ease. London's iconic red buses, the intricate underground Tube network, the Overground trains, and black cabs are all lifelines that connect the city's heart to its peripheries.
However, transportation costs add up. An annual travel card for zones 1-2 costs around £1,400. Opting for cycles or walking can be economical alternatives for shorter distances.
---
Healthcare in London: The Pinnacle of Well-being
The UK's National Health Service (NHS) is renowned worldwide for its quality healthcare. Most healthcare services are free for residents, ensuring that your well-being is well-taken care of.
If you prefer private healthcare, be ready for substantial costs. A single private consultation can cost anywhere between £100 and £250, while health insurance can set you back several hundred pounds each month. Ensuring you have adequate healthcare coverage is a crucial aspect of living in London.
The Entrepreneur's Playground: London's Business Ecosystem
For an entrepreneur, London is akin to a vast playground. Its business ecosystem pulses with innovation and offers a fertile ground for ideas to flourish.
Whether it's securing venture capital, exploring co-working spaces, or attending business workshops, each aspect comes with its costs. However, these investments are often the stepping stones to entrepreneurial success in London.
---
The Londoner's Lifestyle: Leisure and Recreational Costs
Living in London is not just about work; the city is a cornucopia of cultural and recreational experiences. From the hallowed halls of the British Museum to the verdant expanses of Hyde Park, from the mesmerizing performances at the West End to the bustling markets of Portobello Road, London promises an enriching lifestyle.
Yet, lifestyle costs can add up. Theatre tickets, gym memberships, shopping expenses, or even your daily caffeine fix, each contributes to your cost of living in London.
---
The Power of Knowledge: Understanding Education Costs in London
Education in London is a realm of unparalleled opportunities. The city is home to prestigious institutions like the University of London and Imperial College London. However, tuition fees can be hefty, especially for international students.
Public schools offer free education but often have a competitive admission process. Conversely, private schools, with their extensive facilities and quality education, can have substantial fees. Balancing educational aspirations with affordability is crucial in managing your cost of living in London.
---
The Networking Nexus: A Catalyst for Success
In the vast expanse of London, connections often act as the compass guiding you to opportunities. Industry events, social gatherings, and networking meetups provide a platform to forge meaningful relationships.
While some events are free, others require an investment. However, the value of these connections, and the doors they can open, can often outweigh the costs.
---
No Borders Founder: Your Compass in the London Maze
Charting your course in London can be complex. That's where No Borders Founder steps in. We guide entrepreneurs with resources and insights to navigate London's living costs. From detailed cost analyses to networking opportunities, we are your trusted partner in your London journey.
---
Unravel Your London Story
As our exploration of London's living costs concludes, we hope you feel equipped to start your London journey. The city promises a harmonious blend of business opportunities and lifestyle experiences, laying the groundwork for your London story.
Yes, living in London can be costly. But with strategic planning and insights, your entrepreneurial journey in this city can be rewarding. In this city of dreams and limitless possibilities, your story is waiting to unfurl.
Welcome to London. Your story begins here.
Frequently Asked Questions about the Cost of Living in London for Entrepreneurs
What is the average cost of housing in London?
The average cost of housing in London varies significantly depending on the location. Rent for a one-bedroom apartment in the city center averages around £2,000 per month, while in the outskirts, it's approximately £1,300.
How much does transportation cost in London?
An annual travel card for zones 1-2 in London costs around £1,400. However, costs can be minimized by cycling or walking for short distances.
What is the cost of food in London?
The cost of food in London varies widely, depending on whether you're dining at high-end restaurants or opting for more budget-friendly cafes and markets. A meal at an inexpensive restaurant averages around £15, while a three-course meal at a mid-range restaurant can cost around £60 for two people.
How much does healthcare cost in London?
While most healthcare services are free under the National Health Service, private healthcare can be quite costly, with single consultations ranging between £100 and £250.
What are the costs of running a business in London?
Running a business in London includes various costs such as office space rent, staffing, legal and accounting services, and marketing. Costs can vary depending on the size and nature of your business.
What is the cost of leisure activities in London?
Leisure activity costs in London vary widely. Theatre tickets can range from £15 to over £200, gym memberships average around £40 per month, and a cinema ticket costs around £15.
How much does education cost in London?
The cost of education in London varies. Public schools offer free education, but international school fees can range from £15,000 to £30,000 per year.
What are the typical costs of networking events in London?
Networking events in London can range from free to hundreds of pounds, depending on the event's scale and prestige.
What services does No Borders Founder offer to help understand the cost of living in London?
No Borders Founder provides resources and insights to navigate London's living costs, including detailed cost analyses and networking opportunities.
Is the cost of living in London worth it for entrepreneurs?


While the cost of living in London is high, many entrepreneurs find the city's vibrant business ecosystem, extensive networking opportunities, and enriching lifestyle worth the investment. Your personal and professional goals will determine whether the costs align with your entrepreneurial journey.
Chart Your Course to Success in London
Feeling overwhelmed by the numbers? Uncertain about navigating London's bustling landscape? We get it. The complexities of a new city, especially one as vibrant and dynamic as London, can be daunting.
Imagine this: You're sitting at a café in Covent Garden, sipping your morning coffee, a gentle breeze fluttering the newspaper in front of you. You're not worried about the cost of living, or finding the right connections, or understanding London's business ecosystem. Why? Because you have a trusted partner guiding you every step of the way.
This could be your reality. You could have all the resources and insights you need right at your fingertips. The labyrinth of London's living costs doesn't have to be a solo journey. Feel that sense of relief? That's the feeling of having someone by your side. That's the sense of assurance we bring to your journey.
If you're ready to rewrite your story, to unfold your dreams on the canvas of London, reach out. Embrace the thrilling symphony of the city and let the melody of success play out loud. You're one step away from making London your home. Are you ready to take that step? We're here, waiting to embark on this journey with you.
#LivingInLondon2023 #LondonCostOfLiving #EntrepreneurLondonLife #London2023Guide #NoBordersFounderLondon #LondonBusinessOpportunity #LondonEntrepreneurGuide #MovingToLondon #LondonLife #LondonStartupScene #LondonEconomy #LondonHousingMarket #LondonTransport #LondonHealthcare #LondonEducation